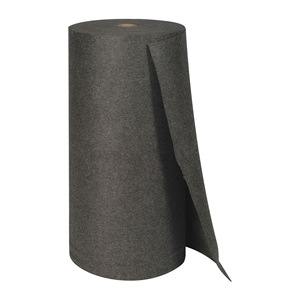 Absorbent Roll, 59 gal., 36 In. W
Average Rating:
n/a
$558.74
USD
+ 6 Business Day Shipping $33.80
Purchase at Amazon here:
Absorbent Roll, 59 gal., 36 In. W
Specs
Description
Absorbent Roll, Heavy Weight, Polypropylene, Fluids Absorbed Universal/MaintenanceVolume Absorbed Per Pkg. 59 gal., Width 36 In., Length 300 ft.
Sorbent Mats
Ideal for areas with heavy foot and forklift traffic. All handle industrial spills and provide sure footing.
Sorbent Industrial Rug (SIR)
100% nonwoven needlepunched polypropylene fibers handle the most aggressive liquids. Helps eliminate tracking between plant and office areas.