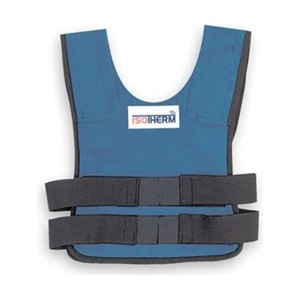 Average Rating:
n/a
$407.87
USD
+ 6 Business Day Shipping $11.70
Purchase at Amazon here:
Cooling Vest, M/L, Blue
Specs
Description
Cooling Vest, Size M/L, Fits Chest Size 36 to 44 In., Length 16 In., Material Proban Treated CottonColor Blue, Closure Type Hook And Loop, Standards EN531, EN470-1, Includes (2) Cool Packs
Cooling Vests
(B) and (C) Isotherm
Maintains constant temperature of 55 F. Interchangeable front/back cool pack system provides continuous cooling up to 2-1/2 hr. Cool pack can be recharged in cold water in 20 min. Weight: 6-1/2 lb.