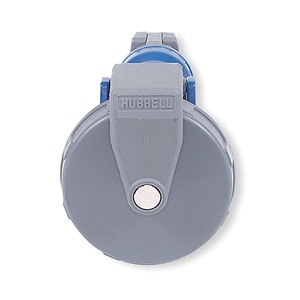 Average Rating:
n/a
$956.83
USD
+ 6 Business Day Shipping $10.40
Specs
Description
Pin/Sleeve Connector Body, Number of Poles 4, Number of Wires 5, Phase Three, Voltage Rating 240/415 Volts, Current Rating 125 Amps, Color Red
IEC Nonmetallic Watertight Pin and Sleeve Devices
Designed and manufactured to meet international standards IEC 60309-1 and 60309-2. Feature a nonconductive nylon housing and OSHA-compliant lockout hole in the plug shroud to provide additional safety. The all-nonmetallic housing withstands heavy-duty industrial environments. Devices are color-coded for each specific voltage. Pin configurations are singly rated to prevent accidental mismating. Receptacle back boxes available; see page 620.