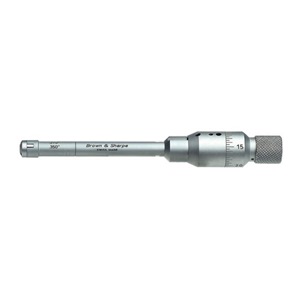 Inside Micrometer, 0.5-0.6 In, 0.0002 Res
Average Rating:
n/a
$897.43
USD
+ 6 Business Day Shipping $7.15
Specs
Description
Inside Micrometer, Vernier, Friction Thimble, Curved Anvil, Number of Measuring Rods 1, Number of Gauges 1, Measuring Arms Move at Right Angles to Spindle, Analog Reading, Hardened Steel Measuring Points, Meets/Exceeds DIN 863, Includes Wrench, Declaration of Conformity, Case
Inside Micrometers
As a 2 point contact tool, use for measuring taper, out of round, bell mouth, and barrel. Positive-locking nut. Coiled, spring-pressure, contact-type rods are marked with appropriate lengths. Include adjustment wrenches and storage case.