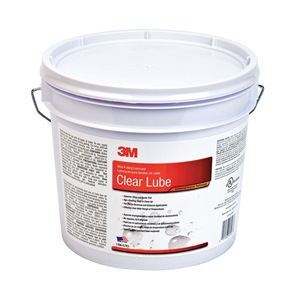 Wire Pulling Lube, 1Gal, 40, 000-60, 000 cps
Average Rating:
n/a
$46.59
USD
+ 6 Business Day Shipping $12.35
Specs
Description
Wire Pulling Lubricant, Polymer Gel Polyethylene and Polypropylene Glycols, 1 gal., Size/Net Weight 128 oz, Color Translucent White, Temp. Range 20 F to 120F, Flash Point None, Residue Is Non-Flammable, Film Type Smooth, Specific Gravity 1.01, Compatible With Most Common Jacket Types, Colorless, Slow-Drying, Easy-To-Apply Gel, Low Residue, For Pulling Wire Or Cable, Can Be Squeezed, Pumped Or Hand Applied, Standards UL, C-UL Approved
Wire-Pulling Lubricants
5ZNP2 and 5ZNP3 are compatible with all cable insulation types and are nonstaining, high-performance with excellent cling and wetting properties. 5ZNP4 and 5ZNP5 are compatible with most common jacket types, and feature a colorless, slow-drying, easy-to-apply gel with low residue. 5ZNP6 and 5ZNP7 are used for pulling a wide variety of cable types with common types of cable jacket materials, and produce a low coefficient of friction. Colorless, nonstaining, with quick and easy cleanup. 5ZNP8 and 5ZNP9 are suitable for pulling a wide variety of cable types, and are compatible with semiconducting materials.