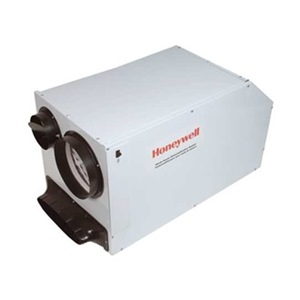 TrueDRY Whole House Dehumidifier, 150 Pints, Ducted
DH150A100
1427449
Average Rating:
n/a
$1,797.82
+ 7-9 Business Day Shipping $106.40
Specs
Description
Only Sold to Licensed Company/Individual

TrueDRY dehumidification systems can be ducted to dehumidify the whole home, or placed as a stand-alone unit to dehumidify specific areas, such as an attic, basement or crawl space.

Energy efficient - TrueDRY removes more moisture using less energy than any other equivalent model on the market.
Integrated indoor air quality - On-board MERV 11 media filter and an integrated fresh air ventilation port provide the home with fresh outdoor air that is clean and dehumidified.
Easy maintenance - Easy access service panels allow for quick replacement of the air filter and maintenance of internal parts.