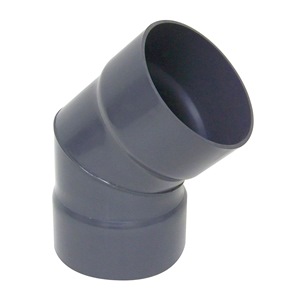 Elbow, PVC, 45 Degree, 6 In.
Average Rating:
n/a
$106.82
USD
+ 6 Business Day Shipping $8.45
Specs
Description
Elbow, 45 Degree, Duct Size 6 In, Length 13-1/2 In, Material of Construction Type I Grade I PVC
PVC Duct and Duct Fittings
Corrosion-resistant material performs well in harsh environments. Chemically resistant to most acids, bases, salts, aliphatic solutions, oxidants, and halogens. Max. temp.: 140 F. Dark-gray color.