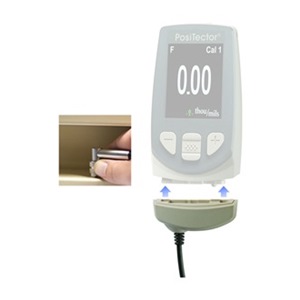 Non-Ferrous Separate 90 Degree Regular Probe for PosiTector 6000
Average Rating:
n/a
$535.62
USD
Free 7-9 Business Day Shipping
Specs
Description
The DeFelsko NRS Non-Ferrous Separate 90 Degree Regular Probe is for use with any PosiTector 6000 meter body. Right angle probes are great for measuring within areas of low headroom. This NRS Probe is hermetically sealed to be totally waterproof, ideal for underwater use to measure coatings on non-ferrous substrates only. Features a heavy-duty, gold-plated locking connector for industrial environments. Each probe retains its own unique calibration information (allowing full probe interchangeability). Includes long form Certificate of Calibration traceable to NIST.