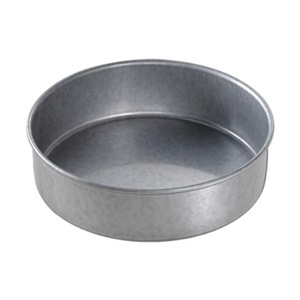 Round Cake Pan, Plain, 7x2
Average Rating:
n/a
$12.52
USD
+ This item ships directly from the manufacturer within 10 business days. Please allow additional time for delivery.
Purchase at Amazon here:
Round Cake Pan, Plain, 7x2
Specs
Description
Round Cake Pan, Size 7 In. Dia. x 2 In. D, Material Aluminized Steel, Gauge 26
Cake Pans
Pans are made of glazed aluminized steel or glazed aluminum. 11M841, 11M843, 11M847, and 11M849 to 11M851 have AMERICOAT Plus silicone bakery release coating. Round cake pans have straight sidewalls. 11M837, 11M838, and 11M840 are coated with a black nonstick finish.