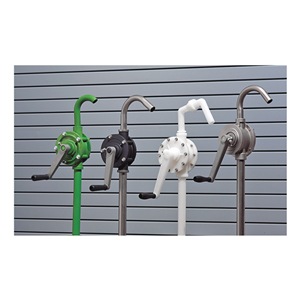 Rotary Pump, Plastic, 7.5OPR
3003
1614007
Average Rating:
n/a
$115.40
+ 5 Business Day Shipping $9.10
Specs
Description
Rotary Pump Plastic 7.5 Ounces Per Revolution Polypropylene 52 3/4 In Hx5 1/2 In W
Due to legislation, this product is restricted from use in drinking water applications. To expedite the handling of your order, please include a confirmation in your order notes stating that this product will not be used for drinking water. Any order that is for drinking water applications may be cancelled.