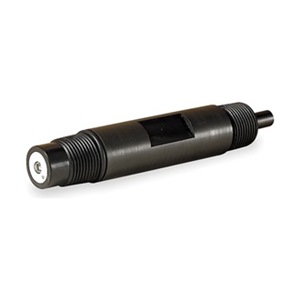 Average Rating:
n/a
$564.30
USD
+ 3 Business Day Shipping $7.80
Specs
Description
Industrial pH Electrode, Low Temperature, PTFE Junction, Replaceable Battery Powered Amplifier, For Use With 5MU82, Function Submersible Or Inline Applications
pH Controller/Pump
Alarm contact is activated when pH value deviates more than 2 pH from setpoint. Does not include pH probe; order 5MU84, 5MU85, 5MU86, or 5MU88.
pH and ORP Controller/Pumps
Feature accurate regulation, proportional dosing, and alarm and recorder signals for wastewater management or other applications requiring precise chemical metering based on pH or ORP. Fiber-reinforced polypropylene casings are IP65 waterproof. Kynar and PTFE pump components resist highly corrosive chemicals. Proportional dosing slows pump when levels approach set value. Isolated 4 to 20mA recorder output. Include tubing, 110/115VAC 60/50 Hz power cord, injection valve assembly, and foot valve assembly.
CE Certified.