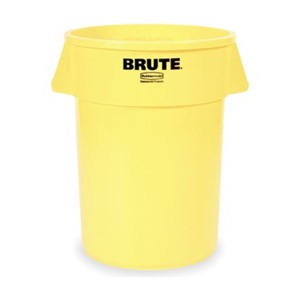 Round Container, 44 G, Yellow
Average Rating:
n/a
$72.99
USD
+ 3 Business Day Shipping $14.95
Purchase at Amazon here:
Round Container, 44 G, Yellow
Specs
Description
Waste Containers(A) BasesCrush-resistant. Rim and base are reinforced for durability. Gray, white, blue, and yellow containers are USDA approved and NSF certified. D5946 and D1926 feature venting channels to reduce the force needed to remove a full can liner. Square containers have more capacity than round containers.
Utility Container, Standard, Round, Open Top, Color Yellow, Dia. 24 In., Height 31-1/2 In., Material LLDPE, UV Protectant Finish, NSF Standards, NSF Agency Compliance, Includes Built-In Handles, Capacity 44 gal.