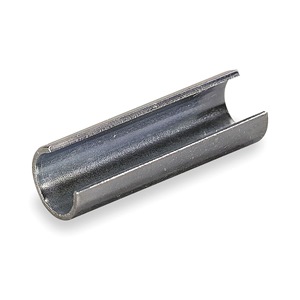 Average Rating:
n/a
$12.82
USD
+ 6 Business Day Shipping $7.15
Specs
Description
Steel Reducer Bushing, Inside Diameter 3/4 Inch, OD 1 Inch, Length 1 1/4 Inches, Zinc Plated, With 3/16 Inch Open Slot for Keyway and Setscrew, Package 3
Steel Reducer Bushings
Instantly adapt larger bores of various tools (pulleys, gears, sprockets) to smaller dia. shafts. Galvanized steel. 3/16" open slot for keyway and setscrew.