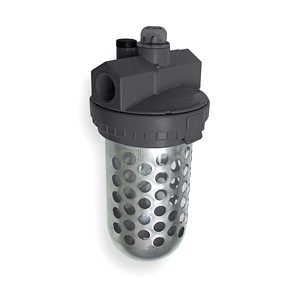 Average Rating:
n/a
$239.27
USD
+ 6 Business Day Shipping $10.40
Purchase at Amazon here:
Lubricator, 1 In
Specs
Description
Air Line Lubricator, Inlet/Outlet NPT 1 Inch, Maximum Pressure 150 PSI, Air Flow 340 CFM, Bowl Size 26.0 Ounces, Bowl Material Polycarbonate, Height 10.34 Inches, Width 4.79 Inches, With Bowl Guard, Jumbo 30, 40, 50 Series
Restrictions
Note: Should not be located in areas subject to direct sunlight, direct impact, or temperatures outside rated range. Incompatible with chlorinated hydrocarbons, ketones, esters, and certain alcohols. Not for use in air systems where compressors are lubricated with fire-resistant fluids such as phosphate ester or diester. Do not use cleansing agents such as acetone, benzene, carbon tetrachloride, gasoline, toluene, etc. Should not be used where acids or bases are present or in salt-laden atmospheres.
In-Line Lubricators
Install unit close to the application to ensure effective oil distribution.
Polycarbonate bowl: 150 max. input psi; 125 F max. temp. Metal bowl: 250 max. input psi (except jumbo units are 200 max. input psi); 150 F max. temp.