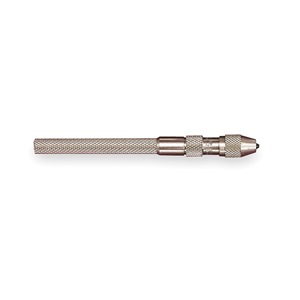 Pin Vise, 0.025-0.075 In, Tapered Collet
Average Rating:
n/a
$30.15
USD
+ 3 Business Day Shipping $7.15
Specs
Description
Pin Vise w/Tapered Collet, Range 0.025 to 0.075 In, Range 0.64 to 1.9 mm, Handle Round, Knurled w/Tapered Collet, Nickel Plated Finish
Pin Vises
Securely hold small stock, taps, drills, reamers, scribers, wire, small files, etc. Knurled handle end allows for fast opening and closing, while octagonal shape helps prevent rolling. Full-length holes allow vise to accommodate any wire length.