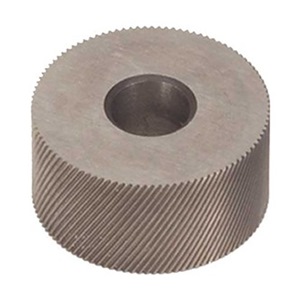 Knurl Wheel, Fine, AD50L, Diamond, HSS
Average Rating:
n/a
$19.69
USD
+ 3 Business Day Shipping $7.15
Purchase at Amazon here:
Knurl Wheel, Fine, AD50L, Diamond, HSS
Specs
Description
Knurl Wheel, Fine, Diamond Pattern, High Speed Steel, Wheel Size 3/4 OD X 1/4 ID X 3/8 W, For Use With AXA-AX-10 and -19, BXA-BX-10 and 19, CXA-CX-10 and 19, CA-10 and 19, DA-10 and 19 Holders
CNC Bar Puller/Knurling Tool and Wheels
Combination bar puller/knurling tool mounts into tool slot on CNC turrets, and is easily adjustable. With knurls installed, range is approximately 1/8" to 2". Use as a bar puller when knurls are removed and grippers are added. Capacity is 1/8" to 2". Use self-centering adjustment screw on top to adjust sizes. Wheels apply knurl pattern on the O.D. of a round workpiece. For #10, #19, and AT-20 holders. 3/4" O.D. x 1/4" I.D. x 3/8"W.