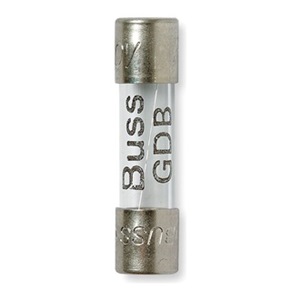 Average Rating:
n/a
$15.00
USD
+ 6 Business Day Shipping $7.15
Specs
Description
Fuse, Electronic (Small Dimension), Series GDB, Voltage Rating 250VAC, Fuse Amps 10, Fast Acting, Yes, Single Element, Glass Body Material, Cylindrical (Non-Rejection) Body Style, Interrupt Rating 35A at 250VAC, Length 20mm, Diameter 5mm, Package Quantity 5
5 x 20mm Ceramic and Glass-Tube Fuses
Fuses sold in packages of 5.
GDB Fast-Acting
Glass bodies. 0 to 3.15A: 35A IR at 250V.