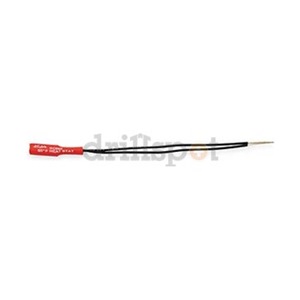 Average Rating:
n/a
$5.89
USD
+ 10 Business Day Shipping $9.16
Purchase at Amazon here:
Low Voltage Thermostat
Specs
Description
Temporary Thermostats
Low-voltage, single-setpoint thermostats are for use during construction or remodeling.
ICM
Simple 2-wire design uses bimetal to cycle equipment on an approx. 5 Degree swing from temperature rating.
Input: 18 to 30VAC; 2 amp max. load. 2H x 3/8W x 3/8"D. Include 6" wire leads. Cooling stats open on temperature drop. Can be used to drop out condenser fan or equipment below setpoint.
Low Voltage T-Stat, Temporary Heating 65 F, For Use With 18 to 30 V, HVAC Systems, 2 Amp Max Load, Function Drywall Dryout Stat, Includes 6 In Wire Leads