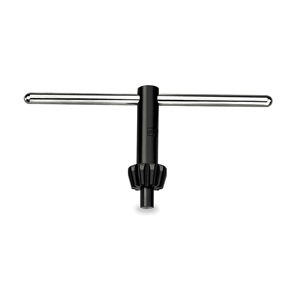 Specs
Description
Chuck Key, Pilot Size (In.) 1/8, Used On 0 Series, 3637, Chuck Key Size KO
Chuck Keys
Handles are constructed of soft steel to reduce fracture risk under excessive loads. Nickel thumb grip handles offer increased leverage and user comfort. Spring-loaded, self-ejecting models ensure key disengagement after tightening.
Customer Reviews
Average Product Rating:
5
based on 1 reviews
Jacobs 3637 Chuck Key
Chuck Key
Wednesday, September 28, 2011
It was delivered so fast. Very hard to find this in stores. Very grateful that they had this chuck key.
Submitted by

Connie H