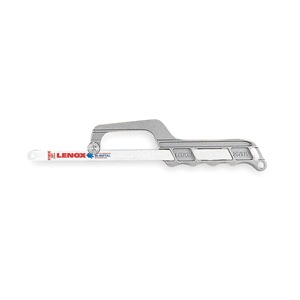 Average Rating:
n/a
$12.39
USD
+ 3 Business Day Shipping $7.15
Specs
Description
Mini Hacksaw Frame, Blade Length 10 In, Compact, Handle Design Aluminum, Teeth Per Inch 24, Length 10 In, Includes 1 Blade
Hacksaws and Blades
Use for cutting metal. Compact and Mini saws are for lightweight cutting in very restricted areas. High-tension saws have adjustable tension to speed cutting and prolong blade life. Low-profile saws are for areas with limited access.