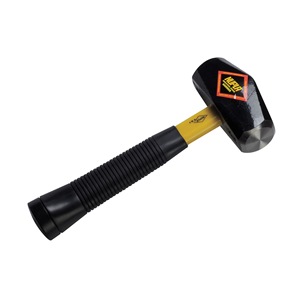 Hand Drilling Hammer, 2 Lb, Fiberglass
28020
78035
Average Rating:
n/a
$45.31
+ 3 Business Day Shipping $8.45
Specs
Description
Hand Drilling Hammer, Heavy Duty, Handle Type Fiberglass, Overall Length 10 In, Handle Length 8 1/2 In, Head Weight 2.0 lb, Steel Head, Smooth Face
Hammer Types
Hand Drilling
Used for demolishing masonry, driving masonry hand drills, and driving punches and chisels.
Sledge Hammers
For applications requiring more weight and/or more leverage. Use for heavy driving and demolition work on metal, concrete, stone, and wood.